Hi Everyone!
Welcome to the Blog Hop in which we are sending out a big Thank You to Robyn with My Pink Stamper for allowing us the privilege and honor of being part of her design team for the first term. We also would love to thank her for her creativity and sharing her talents with us. She is an amazing person who is always doing things for other so we wanted to do something special just for her! If you are starting here, this is a Blog Hop that includes 7 bloggers total which consist of the previous My Pink Stamper Design Team (Emma is still a current designer). Our theme is thank you so you will see that throughout each blog as you hop along. You will definitely want to check out everyone's project and each blog has a fun giveaway to offer!! This is going to be so much fun, so let's get started!!!
I made this post-it note holder I scrap-lifted from a friend. I thought it was the cutest thing! The only cuts I made were the flamingo from he Serenade solutions cart and the scalloped oval from the French Manor cart. Everything else was cut by the paper cutter and the edge puncher. I will post direction in a later post.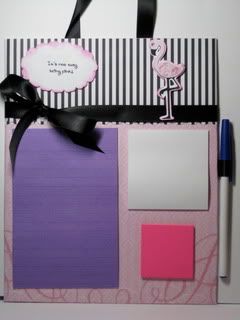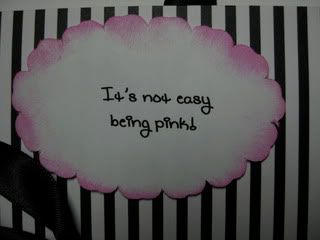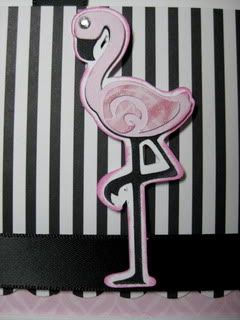 Now on to a small giveaway! I will be giving away all the 3 different sizes of post-its so you can get started on your own post-it note holder. It's not much, but it will sure get you started on your project. I totally forgot to get something for the giveaway. I've been at the hospital this past week since the newest baby in our family is in the ICU :( I promise to put something else in the giveaway once I get a chance to go to the store. Just leave me a comment with a way to get a hold of you. I will be picking the winner on Thursday.
Now on to the next 6 talented Ladies! The next person on the hop is
Pam
(click on her name to hop on over to her blog and join in on the fun)! If you started this blog hop over on one of the other amazing blogs just click any of the names below and you will be re-directed to the next blog to hop along to!
Julie
Agnes
Emma
Jo
Karla (thats me!)
Pam
Rowena
Thanks for stopping by and Happy Hopping!